As prospective players and household names of the Vancouver Canucks faced off on the ice below, Brent Cowell watched on from his seat at the top of the bowl inside the Save-On-Foods Memorial Centre.
He was one of many sporting a Canucks jersey during a scrimmage at the downtown arena on Saturday, which marked day three of the B.C. team's training camp in Victoria.
"It's a lot of fun, we don't get to see these guys very regularly because we live in Victoria," Cowell – who in his words has been a Canucks fan for "too long" – said right as two quick goals kicked off the second period.
"We follow the Canucks all season long and keep track of the movements between seasons, so getting to actually see them is really really nice."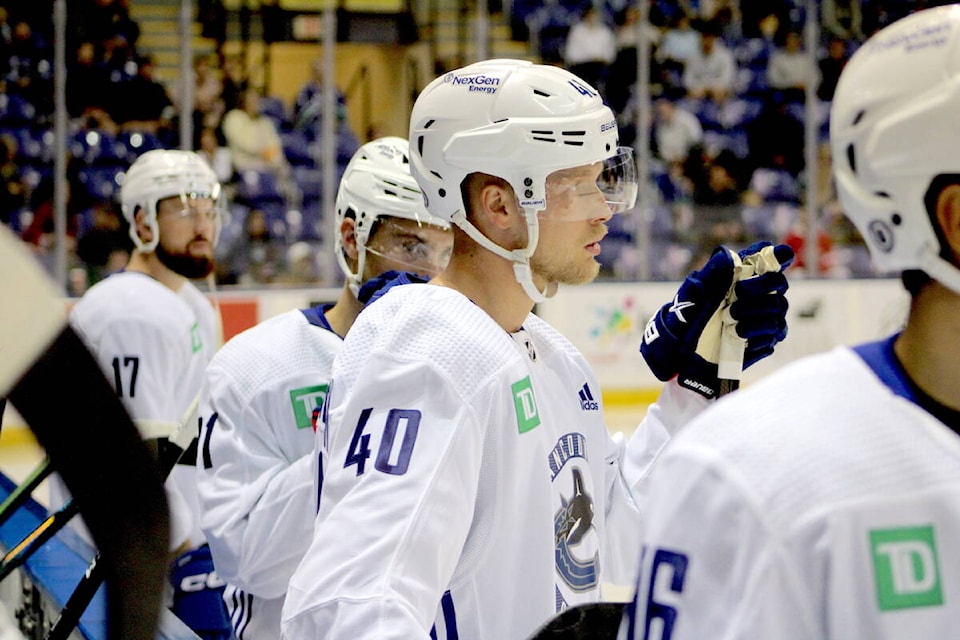 Before the game, Songhees Nation Chief Ron Sam and his family welcomed the crowd from centre ice before helping with the ceremonial puck drop.
Among those at the Saturday skate making their case for a spot on Vancouver's roster was Brentwood Bay's Matt Irwin, who was on the back end for Team White during the intrasquad match. The veteran defenceman is entering his 13th NHL season after 461 games with six other NHL clubs.
"It's incredible, as a kid growing up, you know you dream of playing for your hometown team. The opportunity here to represent Victoria and the Canucks organization all in one spot is pretty special for me," Irwin said during a post-scrimmage interview.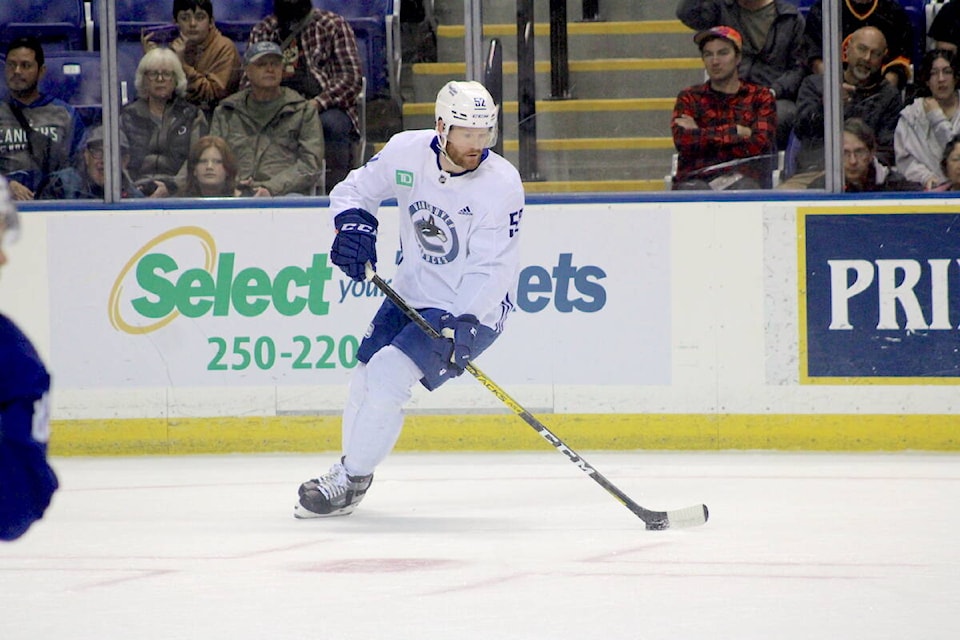 "It was good to get out here, I thought the pace was pretty good – implementing some of the systems that the coaches have put on us the first couple of days."
But Irwin's team took a 3-1 loss on Saturday from Team Blue, headed by recently named Canucks captain Quinn Hughes.
The camp in Victoria wraps up on Sunday before the Canucks head to Calgary for their first pre-season game that night. The B.C. squad opens the regular season at home on Oct. 11 when Vancouver will welcome Connor McDavid, Leon Draisaitl and the rest of the Edmonton Oilers to Rogers Arena.