The assistant operations manager at a Save-On Foods in Kelowna has a few ideas up his sleeves for his holiday pop can display.
Eric Falkenberg has worked at the grocery store at Orchard Plaza for 25 years. When a contest came up six years ago to create a display using cases of soda cans, he created a large polar bear holding a Coca-Cola bottle and took home the prize money.
"It was a competition for $1,000. I just wanted to win it, so I built the polar bear and it took off and actually won a national contest."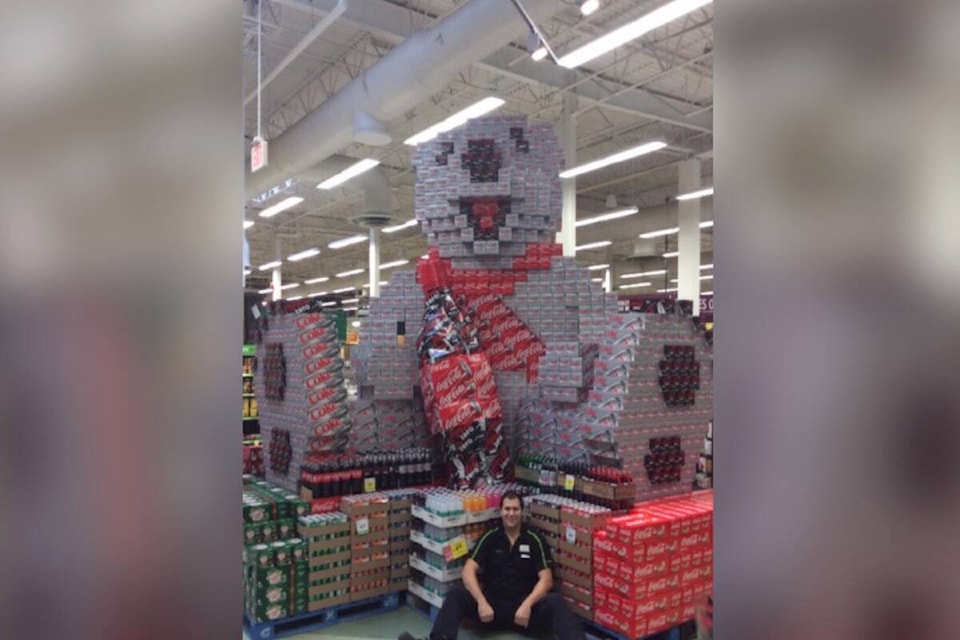 Falkenberg recently attended the Grocery Innovations Canada conference in Toronto toward the end of October where he received two awards for his big box displays of a flatbed truck carrying a large pumpkin and Elf on the Shelf. The assistant manager has a total of eight awards, but estimates he's put together around 50 displays over the six years.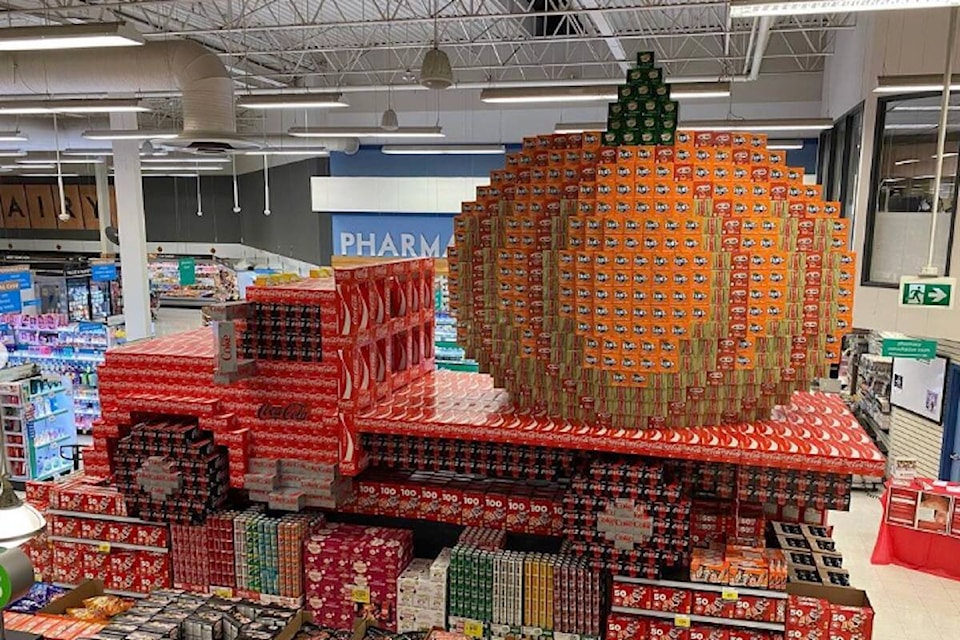 "I always liked to draw as a kid," Falkenberg said when asked if he had any artistic background. He studied civil engineering in college and described the creations as adult Lego.
The largest of his artwork, and his favourite, was a semi-truck built with 5,000 Coca-Cola boxes. "It's 50 feet long, 13-and-a-half feet tall, and the full length of a freezer."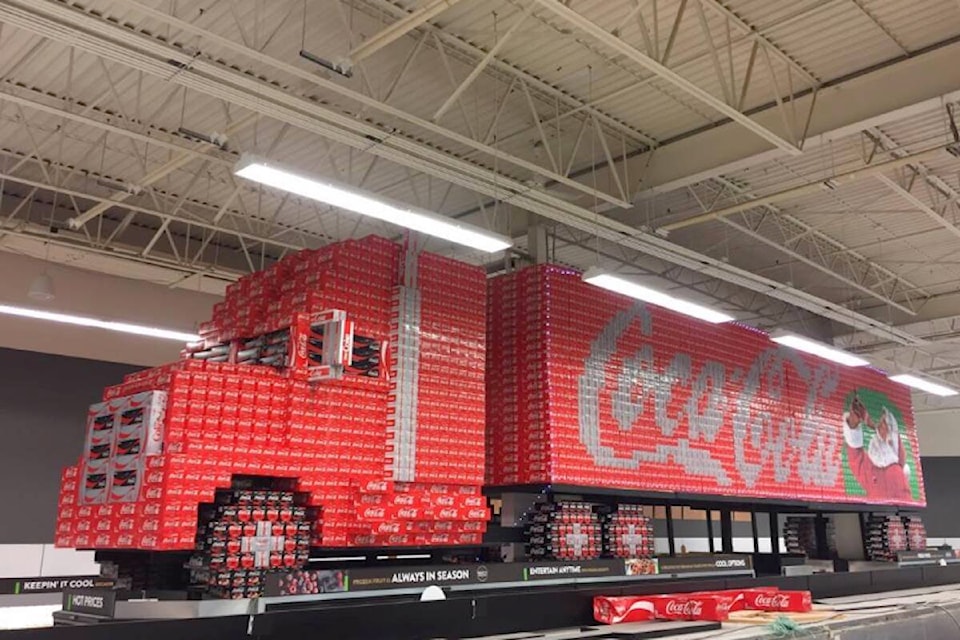 Falkenberg plans out the displays about a year in advance, drawing out his ideas on graph paper to get an estimate of the number of boxes needed. "Everyone thinks it's this fancy computer program, but it's just pencil and paper."
The most recent display, and likely the second largest with around 3,000 boxes, was Batman. The display was done for Halloween and was up for six weeks.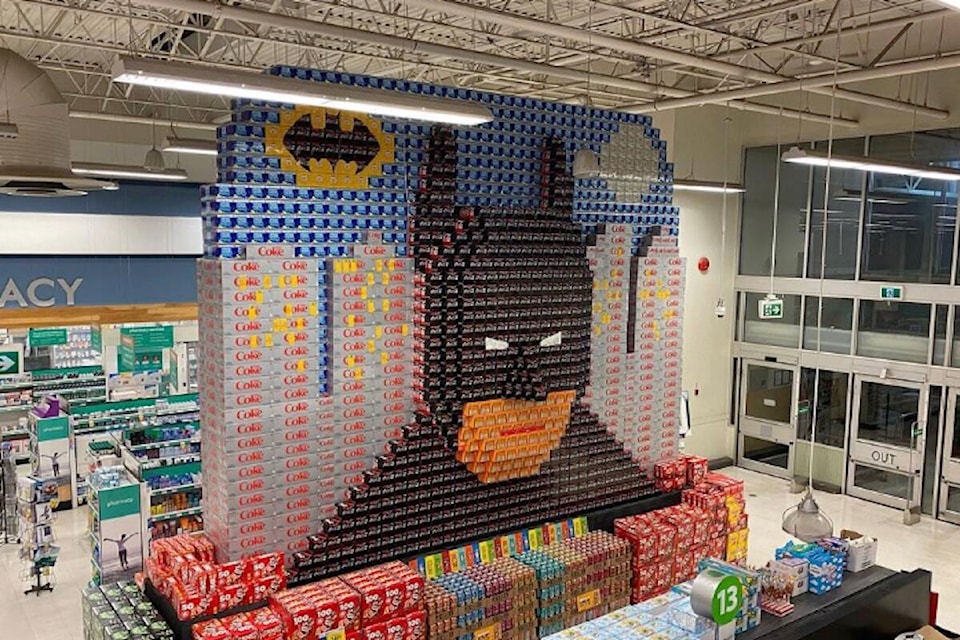 He said there's big plans for the holiday season. Falkenberg is working on two different displays, one with Coca-Cola boxes and the second with Pepsi. Customers can expect to see the first display up next week and the second set up in the weeks following.
READ MORE: Second World War veteran turns 102 in Kelowna on Remembrance Day